District Convention 2023
ONLINE REGISTRATION IS NOW CLOSED. CLICK 'REGISTRATION FORM' BELOW FOR FULL DETAILS.
Scroll below for information on the DCON hotel, candidates, certified delegates and alternates, proposed amendments, DCON program advertisements, DCON Expo, first timers, attire, Governor's party details, DCON service project, the District Foundation's Gift Basket Raffle, and awards and contests.
---
$119/night + tax & fees
Room block held until July 20, 2023.
---
Candidates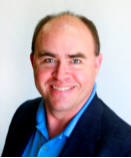 2023-2024 District Governor, John Fry, Kiwanis Club of Union City, TN
---
Certified Club Delegates & Alternates
Per District Bylaws, each chartered club in good standing is entitled to three (3) voting delegates and three (3) alternate delegates as representatives at the Annual District Convention. Two (2) of he delegates should be the Club President and President-Designate.
Use the form at the link below to submit the names of your Club's elected delegates and alternates.
This is NOT a convention registration form. Delegates and alternates must also complete the convention registration form and submit it with payment to receive voting credentials.
No delegate will receive voting credentials for any club that has indebtedness to the LaMissTenn District or to Kiwanis International.
If no member of your Club is able to attend convention, you may prearrange to have representation through the current or past Lieutenant Governor who is a member of another club within your division.
Delegates at large need not complete this form unless you plan to represent a specific club.
Complete and return this form no later than July 29, 2023: email to [email protected] or mail to LaMissTenn Kiwanis District Office, 10000 Celtic Drive, Suite 706, Baton Rouge, LA 70809.
---
House of Delegates
---
Sponsors (NO LONGER AVAILABLE)
Advertise your business, club, and more with one of the DCON Sponsorships! Benefits include free registration(s), website recognition, social media posts, newsletter recognition, and much more! See Sponsorship Level Benefits for full details.
| | |
| --- | --- |
| Diamond Level: $5,000 | Silver Level: $500 |
| Platinum Level: $2,500 | Bronze Level: $250 |
| Gold Level: $1,000 | |
DCON 2023 SPONSORS:
---
DCON Program Advertisements (NO LONGER AVAILABLE)
Help decrease the cost of DCON by purchasing an advertisement in the official program.
Reserve your ad early as space is limited. Submission deadline: July 12, 2023
Submit your design in a JPEG format or tell us what you want to say and we will design the ad for you!
Advertisements of a religious or political nature, ads that are discriminatory or that are disrespectful of a person or group of persons are prohibited. All ads are subject to review and approval of the LaMissTenn Kiwanis District Executive Director.
---
In Memoriam
After 7/15, names will not be able to be included in the DCON Program, but will be included in the DCON presentation.
---
District Expo (NO LONGER AVAILABLE)
Does your club have a great service project or fundraiser you want to share? Sign up for a 3'x3′ space to exhibit a project display. Even better, bring a "How To" page that other clubs can take with them or take a picture of to easily replicate in their community! Register to be a part of the Expo at the button below.
NEW! Clubs can set up a table to sell club fundraising goods with the purchase of any program ad!
---
First-Timers Convention Attendees (NO LONGER AVAILABLE)
There will be a casual and informative "DCON 101: Welcome Session for First Timers" workshop held Friday, August 4th at 3:00pm. Presenters will provide some tips and tricks to make your first Kiwanis DCON (District CONvention) a success. Learn about the bigger Kiwanis picture and meet other DCON first timers.
---
DCON Attire / Dress Code
Friday, August 4th | Business Casual
Saturday, August 5th, day | Show Your K Day, wear your Kiwanis attire and show your pride in our great organziation!
Saturday, August 5th, night/party | Festival Dress (casual: shorts, sundress, etc., dancing attire)
Sunday, August 6th | Business Casual
---
Governor's Party
Governor Bruce Hammatt's Saturday night party will feature "The World's Premier Zydeco Showman" himself, Chubby Carrier and the Bayou Swamp Band! The funky zydeco band's latest release, "Zydeco Junkie," earned one of the highest musical accolades when it was named Best Zydeco or Cajun Album during the 53rd annual Grammy Awards celebration in February 2011. In addition to the coveted Grammy, the band was honored with OffBeat magazine's Best of the Beat award when it named "Zydeco Junkie" as the Best Zydeco Album. Furthermore, the 2010 Big Easy Music Awards awarded the group for Best Zydeco. You won't want to miss this Louisiana flavor!
---
DCON Service Project
The District is happy to support Mable's Tables as the DCON 2023 Service Project! Mable's Table is a non-profit who mission is to empower and inspire at risk youth in Acadiana. They strive to work through the pillars of language arts, STEM, Health and Fitness and Growth Mindset. One of their projects this year is emergency food kits for elementary school children. These food kits will be available to at risk children who show up to school hungry or need to take food home on the weekend.
We hope you will join us in helping this organization by supplying nonperishable items from our food list. Their goal is to pack 500 emergency kits for children in need. To learn more, visit their website at www.mablestable.org or contact them at [email protected].
---
District Foundation Gift Basket Raffle & DCON Special
The District Foundation will once again host a Gift Basket Raffle. Make sure your Club is represented with a donated gift basket and get your tickets for your chance to take home one of these wonderful baskets!
The pre-order form will be closed July 31st.
The Foundation is offering a 20% discount on the John T. Roberts and River of Life endowments purchase through DCON. Get yours today! Click the graphic below for more information and to purchase.
---
Awards & Contests (NO LONGER AVAILABLE)
Submission deadline: June 15, 2023
---
Evaluation Form
---